FONDAZIONE AIDA /VERONA, ITALY/
Italo Svevo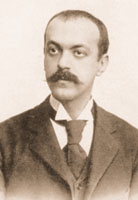 Aron Ettore Schmitz (December 19, 1861 – September 13, 1928), better known by the pseudonym Italo Svevo, was an Italian businessman and author of novels, plays, and short stories, who converted to Roman Catholicism after marrying Livia Veneziani.
Born in Trieste (then in Austria-Hungary) to a Jewish mother, Svevo wrote the classic novel La Coscienza di Zeno (rendered as Confessions of Zeno, or Zeno's Conscience) and self-published it in 1923. The work, showing the author's interest in the theories of Sigmund Freud, is written in the form of the memoirs of one Zeno Cosini, who writes them at the insistence of his psychiatrist. The novel received almost no attention from Italian readers and critics at the time.
The work might have disappeared altogether if it were not for the efforts of James Joyce. Joyce had met Svevo in 1907, when Joyce tutored him in English while working for Berlitz in Trieste. Joyce read Svevo's earlier novel Senilitŕ, which had also been largely ignored when published in 1898.
Joyce championed Confessions of Zeno, helping to have it translated into French and then published in Paris, where critics praised it extravagantly. That led Italian critics, including Eugenio Montale, to discover it. Zeno Cosini, the book's hero, mirrored Svevo, being a businessman fascinated by Freudian beliefs.
Svevo was a citizen of the Austro-Hungarian Empire until the end of the First World War. He spoke Italian as a second language and, according to some critics, wrote it badly - though some have pointed out that it is not bad Italian, but rather the official Tuscan dialect in a Triestino mouth.
Confessions of Zeno never looks outside the narrow confines of Trieste, much like Joyce's work, which never left Dublin in the last years of Ireland's time as a British colony. Svevo brings a keenly sardonic wit to his observations of Trieste and, in particular, to his hero, an indifferent man who cheats on his wife and lies to his psychiatrist and who is trying to explain himself to his psychiatrist by revisiting his memories.
There is a final connection between Svevo and the character Cosini. Cosini sought psychoanalysis, he said, in order to discover why he was addicted to nicotine. As he reveals in his memoirs, each time he had given up smoking, with the iron resolve that this would be the "ultima sigaretta!!", he experienced the exhilarating feeling that he was now beginning life over without the burden of his old habits and mistakes. That feeling was, however, so strong that he found smoking irresistible, if only so that he could stop smoking again in order to experience that thrill once more.
Svevo likewise smoked for all of his life. After being hit by a car while crossing the street, he was brought home, where his health rapidly failed. As death approached he asked one of his visitors for a cigarette, telling everyone that this really would be the last one (the request was denied).
Selected works
Una vita, 1892 (A Life)

Senilitŕ, 1898 (As a Man Grows Older/Emilio's Carnival)

La Coscienza di Zeno, 1923 (The Confessions of Zeno)
For more information: http://en.wikipedia.org/wiki/Italo_Svevo
"SAVA DOBROPLODNI" REGIONAL LIBRARY
BIOGRAPHY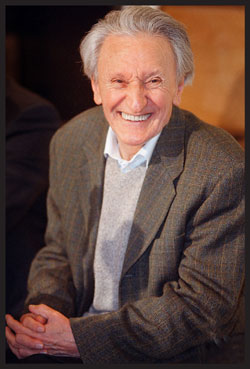 Yordan Radichkov was born in October 24, 1929 in the village of Kalimanitza, Montana region. He graduated a high-school in Berkovitza in 1947. He began his career as Vratsa regional correspondent (1951) for the "Narodna mladezh" (National Youth) newspaper and later on took over editorial duties (1952-1954) in the same newspaper and in "Vecherni novini" (Evening News)(1954-1960), in Bulgarian Cinematography (1960 - 1962), an editor and a member of the editorial staff "Literaturen front" newspaper (Literary front)(1962-1969). He was a counsellor at the Council for development of the spirit values of society at the State council of the Republic of Bulgaria from 1973 to 1986. From 1986 to 1989 he was a vice-chairman of the Union of Bulgarian Writers.
He has begun publishing his impressions, stories and essays since 1949. In 1959, he published his first book of stories "Sarzeto bie za horata"(The Heart Beats for the People). In the next years he published the collections of stories "Prosti rutse" (Simple hands, 1961), "Oburnato nebe"(A Sky Turned Upside Down, 1962), "Planinsko Tsvete"(A Mountain Flower, 1964), "Sharena cherga"(A Many-coloured carpet1964).
In 1965 he published the collection of stories "Svirepo nastroenie" (Severe mood), an unique book with its suggestive digressions. The man of present stays a main character in his following collections of stories - "Vodolei" (Aquarius, 1967), "Koziata brada" (The Goat Beard, 1967), "Pliava i zarno"(Chaff and seed-corn, 1972), "Kak taka"(How come, 1974) etc.
In 1966 he published the novel-travel notes "Neosvetenite dvorove" (Unlit yards). By that novel and by the published in 1968 "Viatarat na spokoistvieto" (Wind of calmness, novelettes) and "Nie, vrabchetata" (We, the sparrows, stories) Yordan Radichkov came out of the literary tradition and imposed his own rules and standards as an author of a new kind. About the same time he wrote scripts for the films "Goreshto pladne" (Hot Noon, 1966) and "Privarzaniat balon" (The Tied Balloon, 1967). At that time again, he wrote the play "Sumatoha" (Bustle, 1967). Radichkov often continued to develop seemingly settled subjects as he transferred already famous characters from story to story and from book to book. This literary device reached its perfection in the novel "Baruten bukvar" (Gunpowder Primer, 1969).
In the 70-ies of the last century Radichkov published his novels "Vsichki I nikoi" (Everyone and no one, 1975) and "Prashka" (Sling, 1977). Then he wrote his dramatic works "January" (1974), "Lazaritsa"(1979) and "Opit za letene"(A Try to Fly, 1979). These plays along with "Sumatoha" (Bustle) have been performed in Austria, Yugoslavia, Germany, Greece, Switzerland, Denmark, Poland, Russia, Hungary, Finland, Czech Republic, United States of America, Romania etc.
In 1984 was published the collection of stories and novelettes "Verbljud" (Camel), and in 1988 came off the press the novel "Noev kovcheg" (Noah's ark). In the last years of his life Radichkov added new strokes to his work as he published the collections: "Hora i svraki" (People and magpies, 1990), "Malki zhabeshki istorii"(Little Frog's Stories, 1994), "Mjure"(Decoy-duck, 1997), "Umivan litseto na Bogoroditsa" (Washing Virgin Mary's Face, 1997)", "Avtostrada"(High-way, 1999) and "Pupavo vreme"(Belly time, 2000) – a book of especial title, an ironic reverence to the past, when in some dialects "pupa" meant a belly and, typically for Radichkov, he transferred the meaning of the word in our modern times, in our "pupa's time". In 2003 was published the book of Radichkov's interviews "Skitashti dumi" (Wandering words).
Yordan Radichkov is a writer, to who rules of fiction lost their traditional role. He was the creating alternatives writer. That is why the interest in his work is so enormous. He was nominated two times for the Nobel Prize for literature. Radichkov' works have been translated in 37 languages and they have been published in 50 countries of the world.
Radichkov has been awarded a wide number of awards, both in Bulgaria and abroad. He is a winner of the prestigious Italian prize Grinzane Cavour 1984) for fiction and of the Swedish national Polar Star Award (1988). In 1996 "Malki zhabeshki istorii" (Little Frog's Stories) won the Hans Christian Andersen award for children's literature of the International council for books for children.
He won in Bulgarian the following awards: great prize for literature "Dobri Chintulov"(1980), the prize "Askeer"(1996) for his lifelong contribution to the development of theatre, a national award for literature "Petko Slaveikov"(1998), great prize for literature of the Sofia University "St. Kliment Ohridski"(2001).
In 2000 Yordan Radichkov was awarded the Order of Stara Planina (the highest order of Bulgaria) Ist class for his contribution to the Bulgarian culture. In 2003 he was awarded also the state prize for culture "Paisii Hilendarski".
The great Bulgarian writer died in Sofia on January 21, 2004.
For more information: http://en.wikipedia.org/wiki/Yordan_Radichkov
The Research and Development CentrE (CARTAGENA, SPAIN)
(Cartagena, 1907 - Madrid, 1996)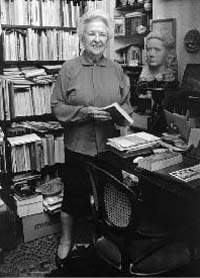 v Carmen Conde Abellán was born in Cartagena in 1907 although her childhood passed between that city and Melilla, where she lived from 1914 to 1920, and Madrid where she settled down finally in 1939.
She later studies teaching in the Normal School of Murcia and Philosophy and Letters in the University of Valencia. She published her first work, Curbstone, in 1929.
v In 1931 she got married the poet Antonio Oliver Belmás, which passed away in 1968. They found and directed the Popular University of Cartagena. They also found, after the Civil war, the Weekly File of Rubén Darío in the University of Madrid. She worked as a professor in Spanish Literature in the Institute of European Studies and the Mediterranean Chair of the University of Valencia in Alicante.
v In 1953 she gained the Prize Elisenda Montcada. It gained the Doncel Prize for theater with the work "To the star by the comet". In 1967 she gained the National Poetry Prize and in 1980 she obtained the Athenian Prize of Seville with "I am the mother". It collaborated with Literary Mail and RNE under the pseudonym of Florentina of Sea. Two of her works, "The Boulevard" and "Grew thickens the grass", were adapted for emition on Spanish Television.
v On the 28 of January of 1979 she entered in ABRADES, occupying armchair critic, being there the first woman from the foundation of the organization. At the beginning of the 80 the first symptoms of the disease of Alzheimer began. She passed away on the 8 of January 1996 in Madrid.
v As a productive writer, she cultivated prose poems, poetry, prose, novel, theatre, tales, biographs, studies and essays.
v Her success broke frontiers and reached until America. Her work is known and studied in countries as Argentina, Chile, Cuba, Nicaragua and U.S.A.
v She won awards as the appointment of Admiral of the State of Nebraska. Other awards standing out are: "Elisenda de Moncada" Novel Award, "Simon Bolivar" International Poetry Award, "Doncel" Theatre Award, "Ateneo de Sevilla" Award, but, above all, The National Literature Award, in 1967.
v Critics has considered Carmen Conde as one of the best poets along the 20th. Century. She was the first woman member of the Royal Academy of the Spanish Language.
For more information: http://www.ayto-cartagena.es/conde-oliver/
Centre for development studies "PRISMA"/ATHENS, GREECE/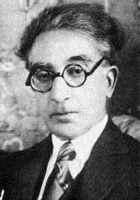 Constantine P. Cavafy, also known as Konstantin or Konstantinos Petrou Kavafis, or Kavaphes (Greek Κωνσταντίνος Π. Καβάφης) (April 29, 1863 – April 29, 1933) was a major Greek poet who worked as a journalist and civil servant. He has been called a skeptic and a neo-pagan. In his poetry he examines critically some aspects of Christianity, patriotism, and homosexuality, though he was not always comfortable with his role as a nonconformist. He published 154 poems; dozens more remained incomplete or in sketch form. His most important poetry was written after his fortieth birthday.
Biography
Cavafy was born in the year 1863 in Alexandria, Egypt, to Greek parents, and was baptized into the Greek Orthodox Church. His father was a prosperous importer-exporter who had lived in England in earlier years and acquired British nationality. After his father died in 1870, Cavafy and his family settled, for a while, in Liverpool, UK; he moved back to Alexandria in 1877 after the economic problems the family had faced in the crash of 1876.
Disturbances there in 1882 caused the family again temporarily to move, this time to Istanbul. The fleets of England and France interfered with Egypt and Alexandria was bombarded by an English battleship (the family flat at Ramli was burned). In 1885 Cavafy returned to Alexandria, where he lived for the rest of his life. He worked first as a journalist, then for the British-run Egyptian Ministry of Public Works for thirty years. (Egypt was a British protectorate until 1926.) From 1891 to 1904 he published his poetry in broadsheet form, only for his close friends, receiving whatever acclaim mainly within the Greek community in Alexandria. He was introduced to mainland-Greek literary circles through a favourable review by Xenopoulos in 1903, but got little recognition, his style being very different from then-mainstream Greek poetry. Only 20 years later, after the Greek defeat in the Greco-Turkish War, a new generation of almost nihilist poets (e.g. Karyotakis) would find inspiration in Cavafy's work. He died of cancer of the larynx on April 29, 1933, his 70th birthday.
A biographical note written by Cavafy reads as follows: "I am from Constantinople by descent, but I was born in Alexandria — at a house on Seriph Street; I left very young, and spent much of my childhood in England. Subsequently I visited this country as an adult, but for a short period of time. I have also lived in France. During my adolescence I lived over two years in Constantinople. It has been many years since I last visited Greece. My last employment was as a clerk at a government office under the Ministry of Public Works of Egypt. I know English, French, and a little Italian."
Cavafy was homosexual. His most well known affair was with Alexander Singopoulos.
Since his death, Cavafy's reputation has grown. He is now considered one of the finest modern Greek poets. His poetry is now taught at schools in mainland Greece.
Work
Cavafy has been instrumental in the revival and recognition of Greek poetry both at home and abroad. His poems are, typically, concise but intimate evocations of real or literary figures and milieux that have played a role in Greek culture. Uncertainty about the future, sensual pleasures, the moral character and psychology of individuals, homosexuality and a fatalistic existential nostalgia are some of the defining themes. A recluse, he was virtually unknown until late in life.
Besides his subjects, unconventional for the time, his poems also exhibit a skilled and versatile craftsmanship, which is almost completely lost in translation. Cavafy was a perfectionist, obsessively refining every single line of his poetry. His mature style was a free iambic form, free in the sense that verses rarely rhyme and are usually from 10 to 17 syllables. In his poems, the presence of rhyme usually implies irony.
Cavafy drew his themes from personal experience, along with an enormous knowledge of history, especially of the Hellenistic era. Many of his poems are either pseudo-historical, or seemingly historical, or accurately, but quirkily, historical.
One of Cavafy's most important works is his 1904 poem "Waiting for the Barbarians". The work has since been used to signify the invisible foes that we must face in life. He also wrote in 1911 "Ithaca" that covers the voyage to return to the famous island that was depicted in Homer's Odyssey. Its main theme as you travel is to enjoy the journey and not just the destination and that maturity of the soul is all one can ask for.
Cavafy's poem "The God Abandons Antony" (1911) was adapted by Leonard Cohen for the latter's song "Alexandra Leaving" (Ten New Songs, 2002). [1] But whereas Cavafy's original focus was on the city of Alexandria, Cohen's version concerns a man's loss of a woman named Alexandra.
For more information: http://en.wikipedia.org/wiki/Cavafy ; http://www.cavafy.com/
The Romanian Radio Broadcasting Corporation /Bucharest, ROMANIA/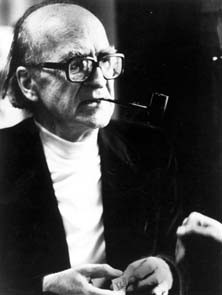 Mircea Eliade (March 13 [O.S. February 28] 1907 – April 22, 1986) was a Romanian historian of religion, fiction writer, philosopher, and professor at the University of Chicago. He was a leading interpreter of religious experience, who established paradigms in religious studies that persist to this day. As a tool for interpreting religion, his theory that hierophanies form the basis of religion, splitting the human experience of reality into sacred and profane space and time, has proved a far more widely applicable than the older term theophany, which denotes the manifestation of a god. His most enduring and influential contribution to religious studies was possibly his theory of Eternal Return, which holds that myths and rituals do not simply record or imitate hierophanies, but, at least to the minds of the religious, actually participate in them. In academia, the Eternal Return has become one of the most widely accepted ways of understanding the purpose of myth and ritual. His literary works belong to the fantasy and autobiographical genre; the best known are the autobiographical novels Maitreyi (La Nuit Bengali or Bengal Nights), the novella Domnişoara Christina (Miss Christina), and the short stories Secretul doctorului Honigberger (The Secret of Dr. Honigberger) and La Ţigănci (With the Gypsy Girls).
Early in his life, Eliade was a noted journalist and essayist, a disciple of Romanian far right philosopher and journalist Nae Ionescu, and member of the literary society Criterion. He also served as cultural attaché to the United Kingdom and Portugal.
Several times during the late 1930s, Eliade publicly expressed his support for the Iron Guard, a fascist and antisemitic political organization; since the 1970s, his position at the time was the frequent topic of criticism.
Remarkable for his vast erudition, Eliade had fluent command of five languages (Romanian, French, German, Italian, and English) and less command of three others (Hebrew, Persian, and Sanskrit). He was elected postmortem member of the Romanian Academy.
For more information: http://en.wikipedia.org/wiki/Mircea_Eliade